Private Consultations
Initial Consultation $200 - 2 hours
Follow Ups - $110 per hour
5 Hour Package - $485
Our first session is 2 hours; we start the game plan and training will take place. You'll get written homework until we reach our goals. Private sessions are appropriate for puppies, adult dogs, dog siblings, and fearful or aggressive dogs. ​​Puppies can start building skills as soon as you bring them home/before finishing their shots.
Some common concerns we address:

Assessing your dog's personality - Upon meeting your dog we can observe their personality, communication and learning patterns and decide on the best training.
Lifestyle change - For those who have recently moved or are about to we can help with the transition.
Puppy behaviors - Typically this includes jumping, housebreaking, barking, crate training, walking, relax, sleep, socialization and teething.
Basic and advanced obedience - You name it we train it! Walking, Leave It, Sit, Stay, Down, Come, and beyond.
Tricks & games - Think Paw, Fetch, Find It, Scratch MY Back, Army Crawl, Sit Pretty, Ring the doorbell, etcetera.

Help with fear - Some dogs need training to get past fears and phobias. It could be anything from a thunderstorm to a blender.
Travel training - Taking a flight or need help in the car? We have tons of experience here.
Aggression and/or biting - Your dog may be protective, territorial, guarding a bone, toy, bed, a person and/or food. Maybe they don't like being pet, meeting strangers, or maybe you fear for your baby and guests. Whatever you are dealing with we can help.
Reactionary Behaviors - Can include barking at the doorbell, chasing skateboards, whining at your cell phone.
Separation Distress or Anxiety - Your dog may bark, whine, pant, go to the bathroom, pace, drool, or hurt themselves when you contain or leave them.
---
Housebreaking | Home-Setup
$100 per hour

Before or after you bring your dog home. The title speaks for itself, and it does not include obedience. You can train your dog to use both pads as well as the outdoors, just pads, or just the outdoors.
​
The best set-up for your home and family
Housebreaking Schedule
Proper feeding
Walking gear
---
Teach Your Puppy to Swim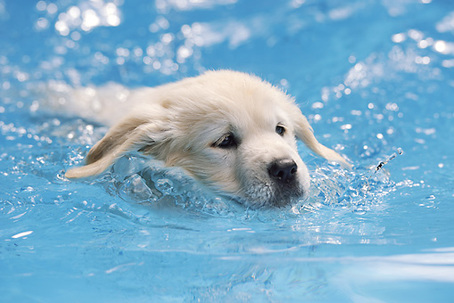 $50 per thirty minutes
$125 for three 30 minute session
s
Jessica will train your puppy to swim comfortably in the TriBeCa location of Water4Dogs. She has the expertise and experience to help your dog learn confidence and games, and how to help with the transition to a lake.
You started training with us already

Initial Water4Dogs Consultation required (by Water4Dogs staff)

​
---
---