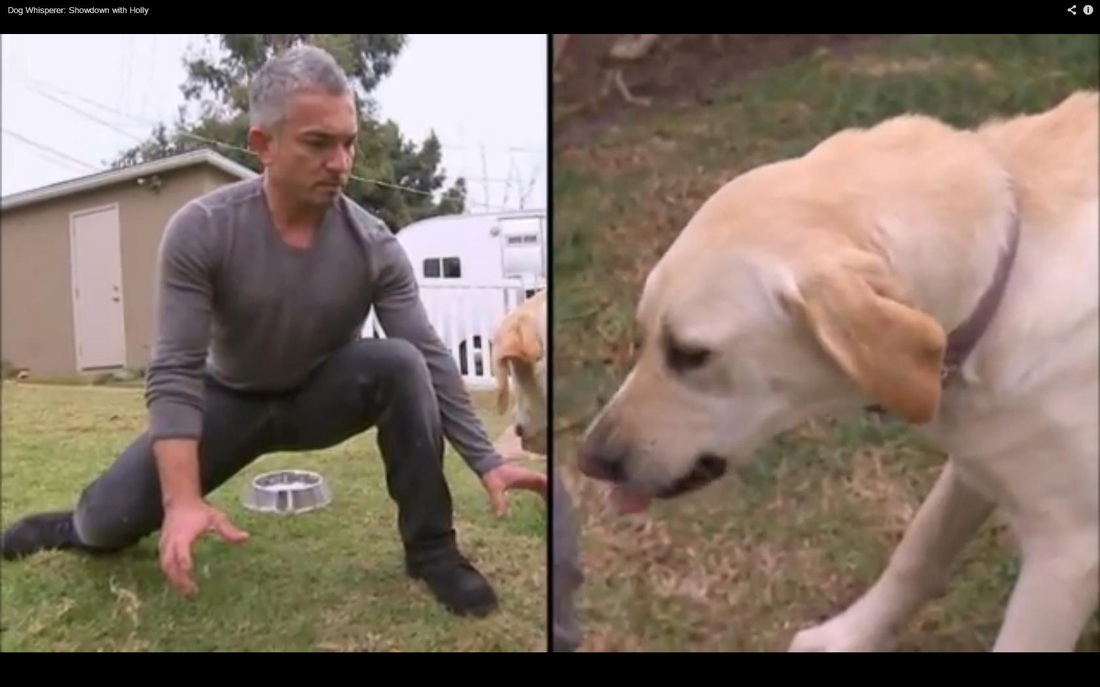 Cesar Millan uses traditional, old-school punishment and aversive methods to train dogs, that the American Veterinary Society has their own position statement on:
http://avsabonline.org/uploads
/position_statements/Combined_Punishment_Statements.pdf
"
AVSAB's position is that punishment
(e.g.
choke chains, pinch collars, and electronic
collars) should not be used as a first-line or
early-use treatment for behavior problems. This
is due to the potential adverse effects which
include but are not limited to: inhibition of
learning, increased fear-related and aggressive
behaviors, and injury to animals and people
interacting with animals."
In Cesar's shows, there are some episodes where I have seen him use positive reinforcement training but it is rare. Usually he chokes the dog with their collars to 'calm' them or let them know who's boss, or he kicks them in the ribs to change their mindset. Aversively training any animal results in loss of trust, fear, avoidance behaviors, aggressive responses, and can even make the behavior worse (depending - some dogs may think they are receiving attention for a bad behavior, or they can even become less pain sensitive). here's a study that's more scientific
[
http://binalunzer.com/Links_files/aversivestimulation.pdf
]. Training like this on TV makes the general public think that it is OK to do this form of training even if animal is in pain, and families routinely try to 'alpha roll' dogs at home resulting in dangerous confrontations. Oftentimes a family trying to mimic Cesar's training gets in trouble. Don't forget children are watching the show, too.
Positive training can train dogs just as well as punishment training most times. So, why should we use shock collars, kick dogs, and choke dogs? Positive training is safer, effective, and family-friendly. If you do your own on-line search, you will see the wide array of opinions on Cesar - for example see this New York Times article [
http://www.nytimes.com/2006/08/31/opinion/31derr.html?pagewanted=all&_r=0
]. I have seen Cesar use an electric shock collar on the show and not tell the audience, and I have seen dogs pee themselves out of fear on the show as well. He never addresses what's going on at those times; [
http://www.youtube.com/watch?v=Qh9YOyM2TAk
]
There's no arguing that punishment training can work (it has for 75 years), but if there are better methods out there that are just as effective and scientifically proven to be better, we should use them, in my opinion.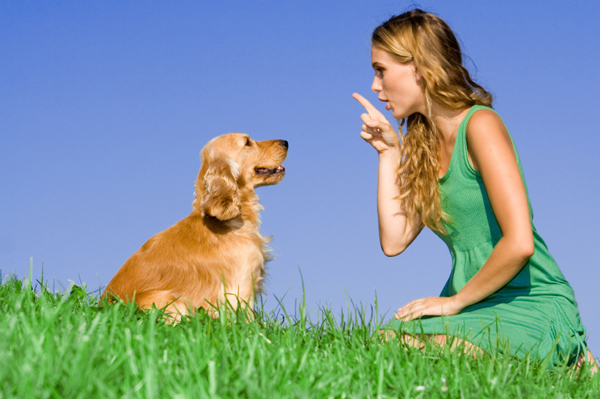 Don't you want your dog to look happy when they train?