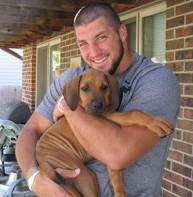 It happens to rescue dogs all the time - and they are usually fine it. I would rather a person changed their dog's name than call them MORE than 1 name!
Here's another OK example:
Article from: The Bark Magazine
By: Karen B. London
Tim Tebow's Dog has a New Name Bronco has become Bronx Karen B. London, PhD | May 16, 2012 Tim Tebow and his dog, Bronx Football player Tim Tebow 's every action seems to attract attention, so it's no surprise that when he changed his Rhodesian Ridgeback's name recently, it made the news. The name Bronco, which was such a great name when he played for the Denver Broncos, became awkward once they traded him to the New York Jets.
Many sportswriters are discussing how cruel it was to make this name change and claiming that the dog will suffer terribly as a result. Most dog professionals, myself included, think that changing a dog's name is fine, even if the new name is nothing like the old one.
Bronco to Bronx is a minor change, which makes me suspect that Tebow made a real effort to change his dog's name to something similar. Most people do think that it's a big deal for a dog, so this gesture may have been prompted by a thoughtful attempt to minimize any issues for his dog.
Love him or hate him, Tebow's big news is a sign of many things: his status as a cultural icon, the pattern of naming our dogs after what's important to us, and the ever-increasing importance of dogs in our culture.
LINK