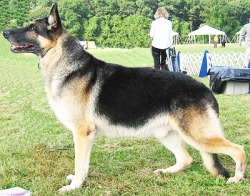 German Shepherd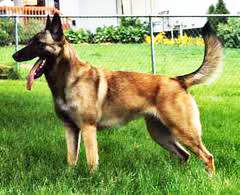 Malinois
They look similar but here are some differences:

1) The Malinois is typically more square, meaning they are actually both around the same height, but the Malinois is shorter in length.

2) The Malinois typically stands on its toes, the GSD on is flat-footed.

3) A Malinois has more energy than a GSD.

4) A GSD is more easily trainable and responds to more training methods; the Malinois has a gentler temperament.