Dogs are highly popular pets, which leads to some popular myths. Here are five common ones debunked:

Mutts Are Healthier than Purebreds: The short answer is that the healthiest dog is the one that's well taken care of. While some breeds are prone to certain diseases, mixed-breed dogs are susceptible to every disease in their genetic history. Don't buy dogs from *shady* breeders and take good care of your dog — that's the best way to ensure canine health.

Cold, Wet, Nose = Good. Warm, Dry Nose = Bad:
A dog's nose can change a lot through the day. While one minute it might be wet and cool from licking, it can be dry and/or warm without any negative impact on the dog's health.

Garlic Is Good For Bacteria and Fleas:This advice might be helpful if your dog could be a vampire, otherwise in every other circumstance it should be avoided. Garlic (and onions) can be poisonous to dogs - and even cause anemia.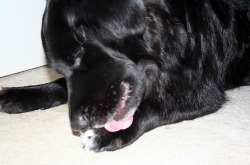 Licking Wounds Signals Healing:
Licking wounds can actually be good AND bad. While some licking can help keep the wounds clean which can accelerate healing, too much licking can cause further damage, bacterial infection, and bad habits. For bad wounds, seek
medical attentio
n
and redirect your dogs attention from licking it.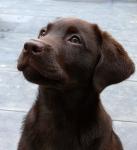 Feces-Eating Signals Poor Diet:Dogs eat feces (known as coprophagia) for a variety of reasons, from hunger to habit. Eating feces doesn't necessarily signify anything about your dog's health; if it is truly rampant, you might have to sacrifice your willingness to leave huge piles of feces all over your house and begin to clean up after your dog.